Where Service & Integrity are First
Propane Delivery, Installation & Refills Throughout Central Texas
Our Mission: At Heart of Texas Propane, we pledge to provide distinctive quality and unmatched customer service as we strive to gain the respect and trust of our employees, customers, suppliers, and partners.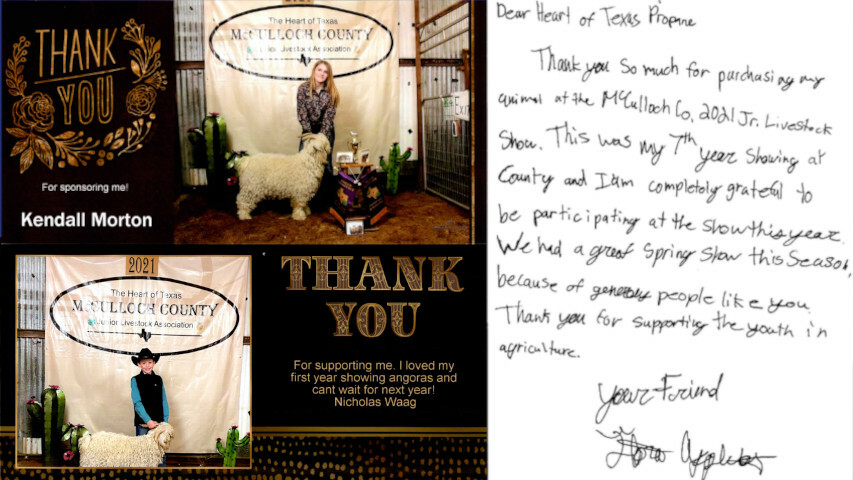 Heart of Texas Propane sponsored several students as they participated in the Jr Stock Show.
Giving Back to the Community
Heart of Texas Propane was proud to sponsor this year's stock show participants.
We are dedicated to giving back and being a part of the communities we service. This year we sponsored many students as they participated in the 2021 county stock shows. Congrats to all!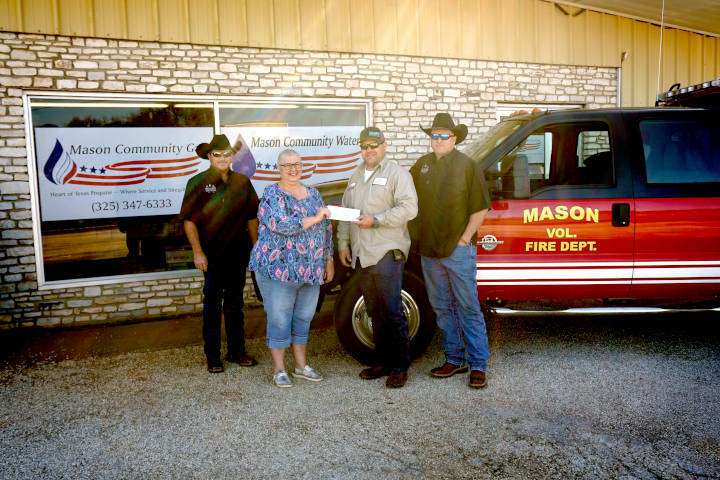 We Appreciate You, Mason VFD!
Mason Community Gas supports the Mason Volunteer Fire Department
In appreciation of our local fire department, Mason Community Gas, Service & Supply recently made a donation toward the purchase of Wildland and rescue gear. Pictured are Jared Carter, Mason VFD; Kim Hengst, manager of Mason Community Gas; Brandon Neece, City of Mason and VFD; and Rodney Persall, Mason VFD. Thank you for your service, firefighters! We appreciate you!
Propane Safety
Propane has an added odorant that smells like a skunk's spray, rotten eggs, or a dead animal.
This distinctively unpleasant smell is a safety feature of your propane system. If you smell a leak or are experiencing excessive usage, have everyone get outside and move away from the house. Put out all smoking materials and other open flames. Do not operate lights, appliances, telephones, or cell phones—as they could create a spark, or ignition source. If it is safe to do so, turn off the main gas supply valve on your propane tank. Call your propane retailer, 911, or fire department right away from a safe area. Do not return to your home until a qualified professional says it's safe.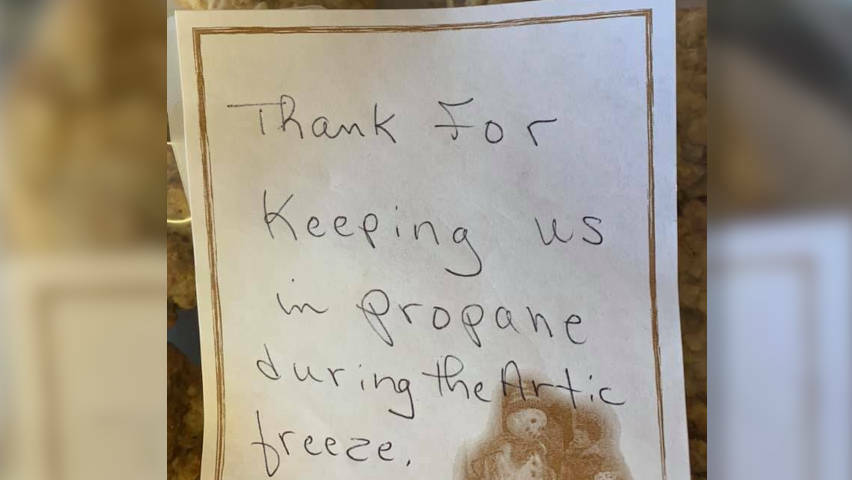 Help during extreme cold...
"Thank you for getting us propane during the Arctic freeze!"
Geeslin Gas customer