Where Service & Integrity are First
Propane Delivery, Installation & Refills Throughout Central Texas
Our Mission: At Heart of Texas Propane, we pledge to provide distinctive quality and unmatched customer service as we strive to gain the respect and trust of our employees, customers, suppliers, and partners.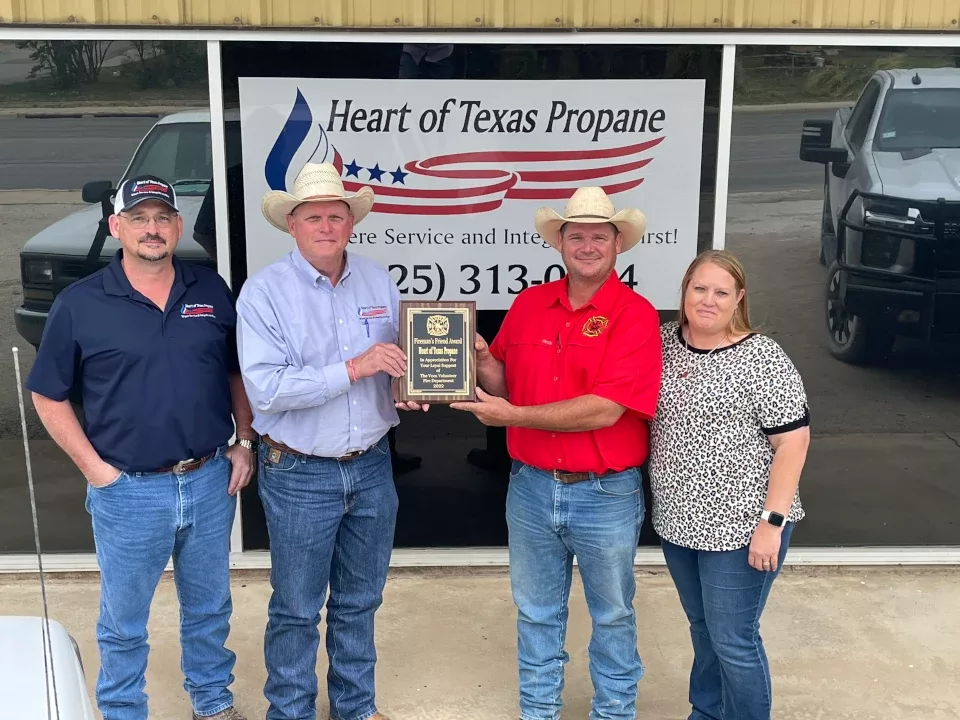 Thank you, Voca VFD!
Heart of Texas Propane earns Fireman's Friend Award from local fire department.
Voca VFD members Randy and Haylie Deans (right) presented a plaque of appreciate to CEO Mark Riley as well as Shane Owens, operations manager, and Holly Stewart, director of marketing. The recognition was given in response to the donation of an old bobtail truck cab and chassis that will be converted to a water tanker for the rural VFD.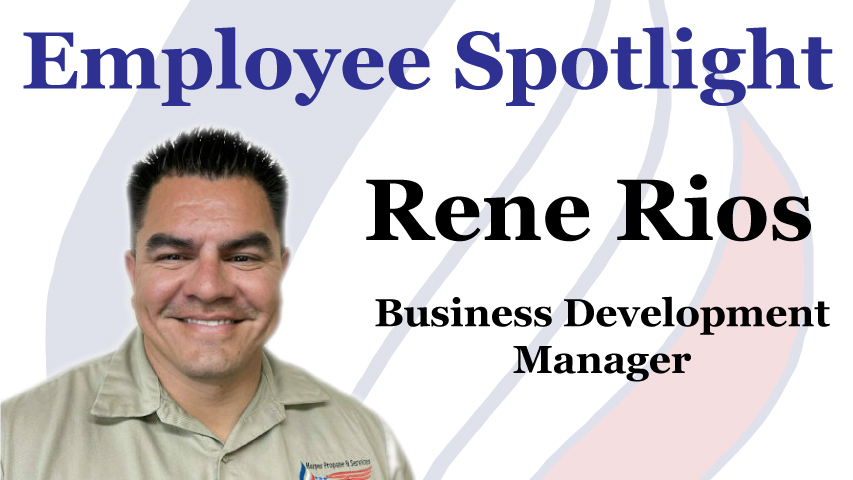 Employee Spotlight
Rene Rios
Rene Rios is the Business Development Manager and is responsible for expanding our outstanding customer service throughout our market areas. Learn more about Rene on our Employee Spotlight page.
Propane Safety
Propane has an added odorant that smells like a skunk's spray, rotten eggs, or a dead animal.
This distinctively unpleasant smell is a safety feature of your propane system. If you smell a leak or are experiencing excessive usage, have everyone get outside and move away from the house. Put out all smoking materials and other open flames. Do not operate lights, appliances, telephones, or cell phones—as they could create a spark, or ignition source. If it is safe to do so, turn off the main gas supply valve on your propane tank. Call your propane retailer, 911, or fire department right away from a safe area. Do not return to your home until a qualified professional says it's safe.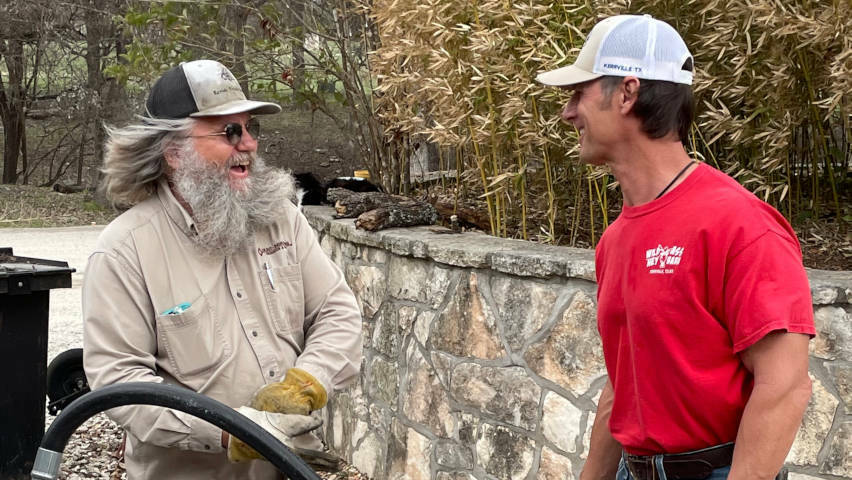 Your employees are friendly and courteous...
"Thank you all for your promptness of service. Your employees are friendly and courteous, especially your driver and the three men who leveled my propane tank. I do appreciate it."
Dana Taylor