BBQ & Grilling Seasonings
The Perfect Seasoning for Outdoor Cooking
We've Got The Right Seasonings for Your Meal
Our seasonings are available at select Heart of Texas Propane locations. Be sure to check below for your nearest location.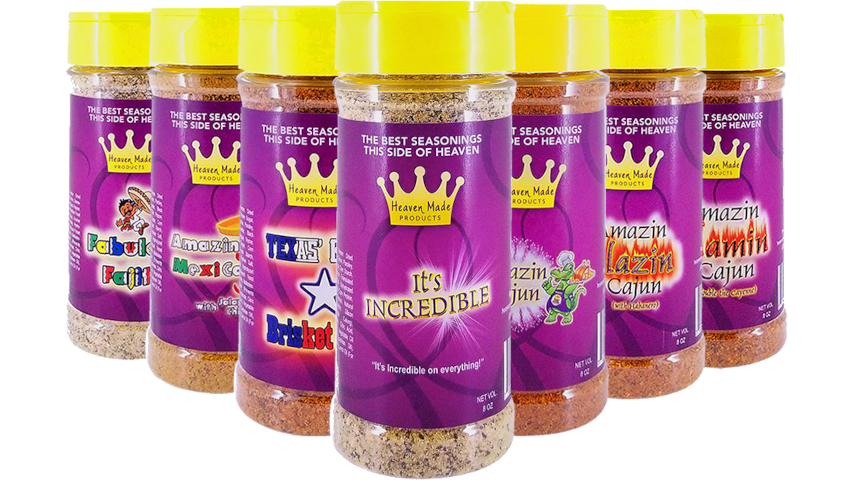 We incorporate ingredients that are imported from Spain to provide a unique blend of wonderful flavors.
Heaven Made Products
All-purpose seasonings, BBQ, Cajun seasonings, and more.
For over 20 years, Heaven Made Products have been providing five-star quality seasonings to your kitchen. Order today and experience why many top barbecue competitors and grilling experts are endorsing our amazing product line.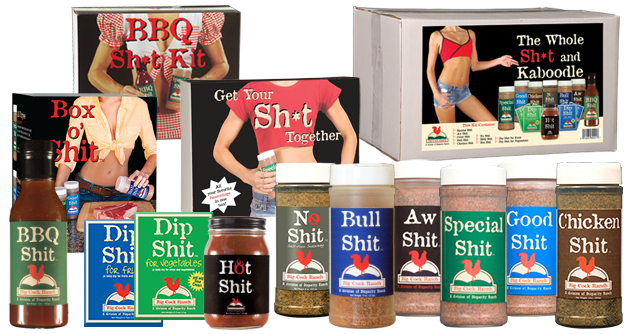 Special Sh*t products complete any cook's kitchen, and they make great gifts too.
Yes, This Is For Real - No Sh*t!
The Special Sh*t family of seasonings has just what it takes to add that extra flair to whatever you're cooking.
We've got seasonings that are great on meats, in sauces, and even to keep on the table to spice up your favorite dish. We've also got a great BBQ sauce (not that thick, overly-sweet sh*t you get at the grocery store) that makes any BBQ special. And if you're looking to snack, we've got you covered with our Hot Sh*t salsa and our Dip Sh*t dip mixes.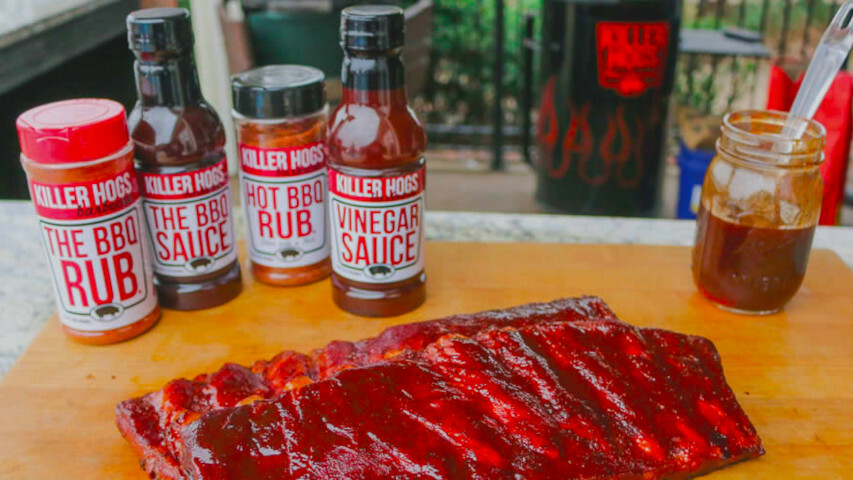 Killer Hogs The BBQ Rub (16oz by volume)
Killer Hogs Championship BBQ Team The BBQ Rub
You don't win BBQ Championships without knowing a thing or two about seasoning meat.
And this rub has it all — flavor, balance, sweetness, and a nice little kick at the end. That's why this rub is THE BBQ RUB period.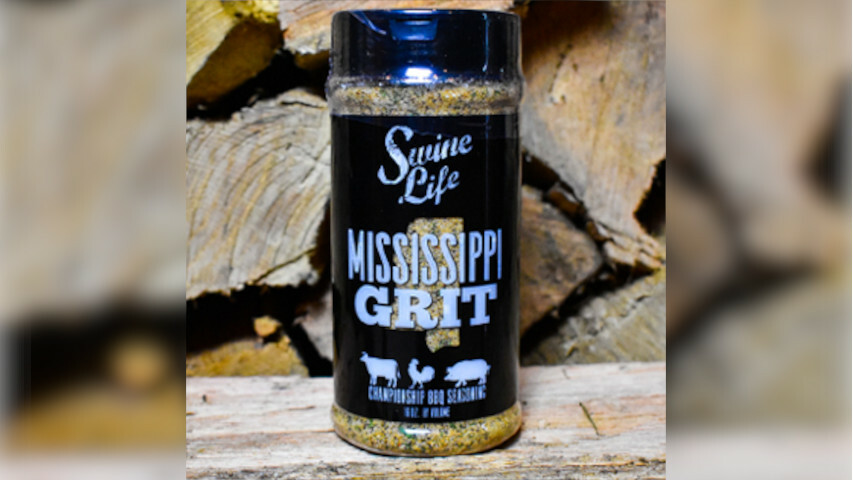 Swine Live Mississippi Grit Seasoning
Swine Life was started by brothers Jamie and Mark Williams to compete in a few backyard contests.
But after a couple wins, they started cooking in the professional barbecue competitions and brought their wives, Jeanette and Emily, on board.

Now Swine Life competes in KCBS Barbecue Contests, SCA Steak Cookoffs and even has their own line of Championship BBQ Seasoning.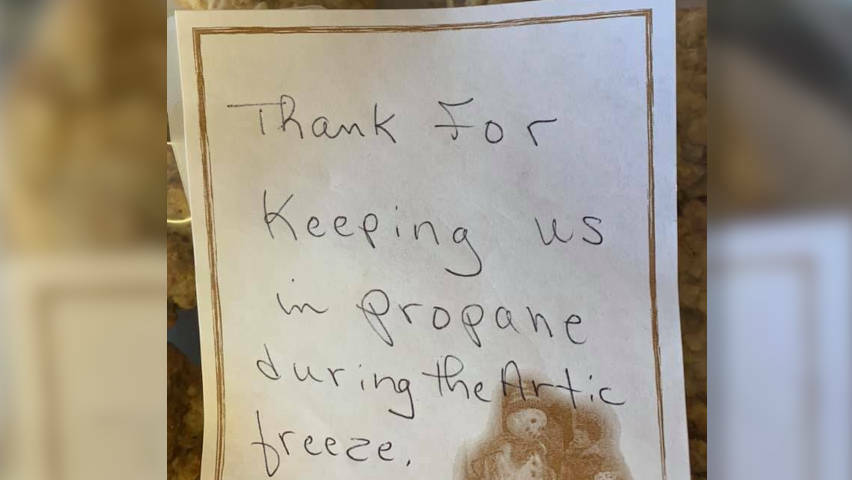 Help during extreme cold...
"Thank you for getting us propane during the Arctic freeze!"
Geeslin Gas customer

Locations Offering BBQ & Grilling Seasonings
Products and services may vary across our locations. Contact your local store below for details.