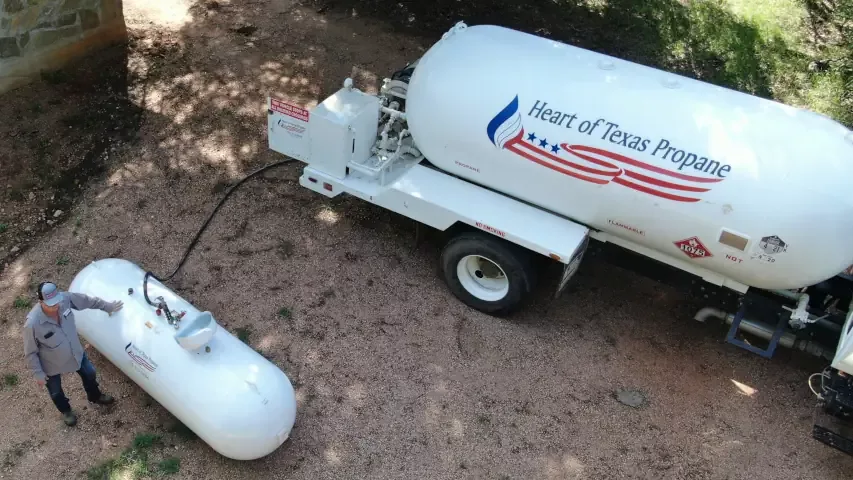 Our highly trained team delivers your propane safely and promptly.
New & Existing Residence
Ensuring your home always has a sufficient propane supply is critical to your everyday needs.
We know how much your family relies on propane around the house. From heating your home and water to outdoor cooking and entertaining, having a propane supplier is a must, and Heart of Texas Propane goes above and beyond for our customers.
If you're building or remodeling a home, consider using Heart of Texas Propane or one of our branches as your source for heating. Our tank installation service is top-notch, and you can be assured your tank will be installed safely and securely. Learn more below.