Water Services in Select Areas of the Texas Hill Country
You can count on us to take care of your water well services. Be sure to check below on the locations offering water well services.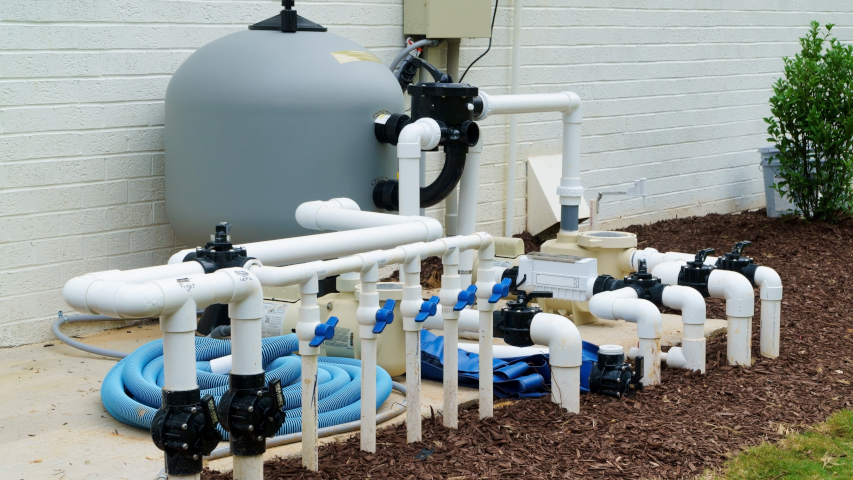 We use Aqualine and/or poly tanks to fit your need.
Water Tank And Booster Pump Installations
Need water for irrigation or landscaping?
We can install tanks and boosters for a constant flow. Need plenty of pressure for your home and sprinkler system? Storage tanks and booster pumps can be placed on weaker pump systems to regulate household water pressure. If your well isn't as productive as you need, we can improve your usage capabilities.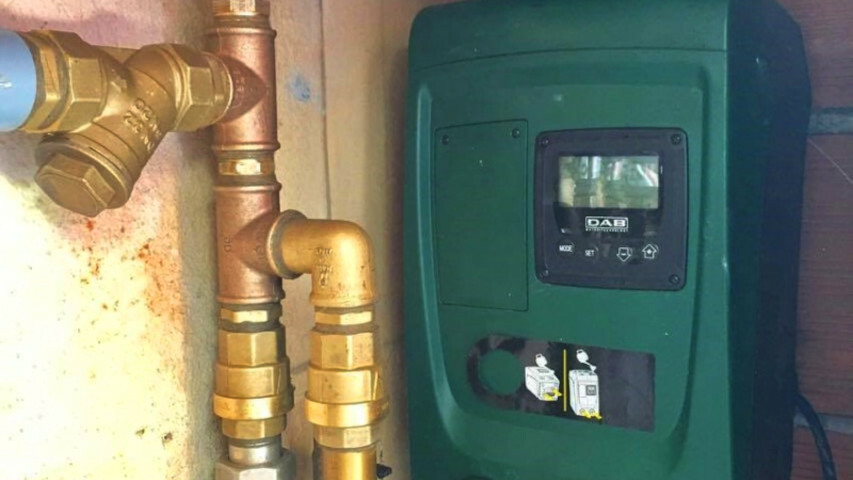 Esybox Mini 3 has a different appearance than any other booster set and is small and completely integrated.
Constant Pressure Systems (CPS)
We can configure your system to regulate your water pressure.
Installing one of these systems will let it rely on the water in the pressure tank to make your system work. It levels out the pressure by turning on the pump when your water system is running and it matches the demand for the desired pressure.

CPSs can be used on down-hole pumps as well. If you need a more constant source of water that retains an even pressure, these are excellent options. Avoid drops in pressure in your entire system. Opens opportunities for irrigation systems and things like that. Won't have a drop in pressure.

We also use the Dab EsyBox pressure systems...perfect for interior housing locations. Power without the footprint.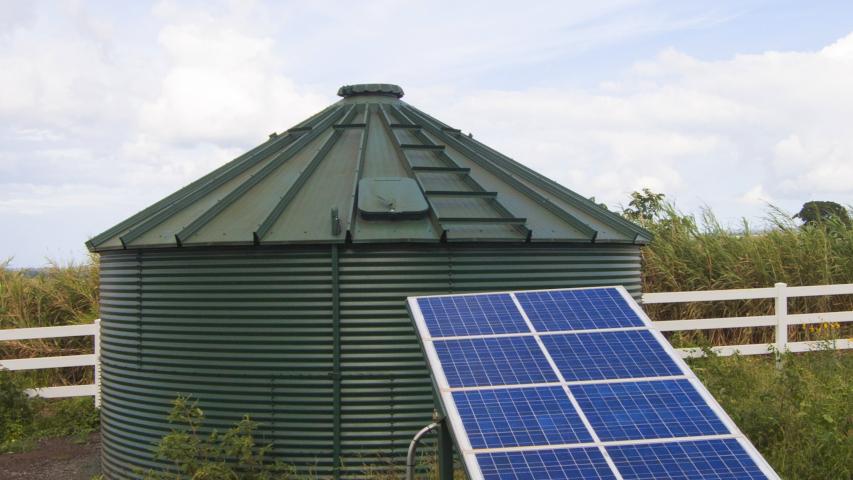 Submersible & Solar Pump Installations & Repairs
Remote locations? Outdated windmill?
Try our solar pumps. Install them and avoid those future windmill maintenance chores. We also can use A/C power supply if it's available. If your pump goes down, give us a call.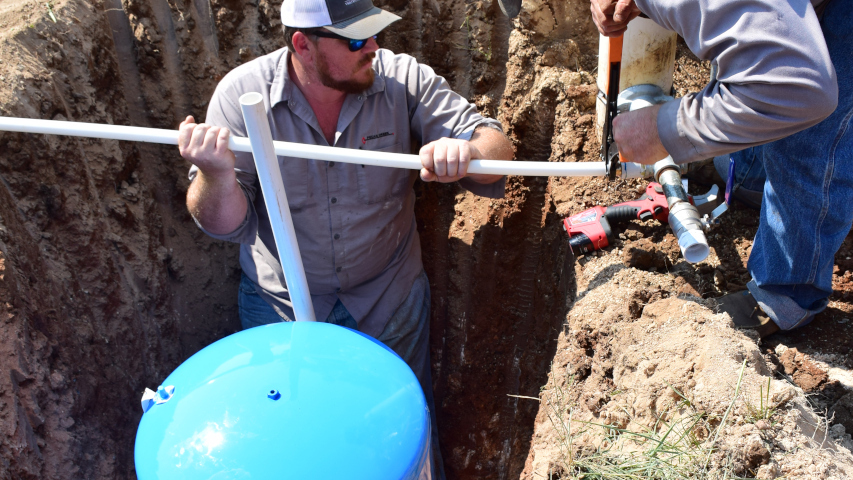 Storage Tank Installations
From 5 gallons to 50,000...we can do them all.
We use CM Precast, Aqualine, concrete and poly ~ whatever your need, we can meet it. Want to disguise it? We can do that too. Call us for details. (painting, wood covering, etc.)

Water trough installations: your ranch needs water...we can do it. concrete, fiberglass tanks, metal, rubber,

Underground pressure tanks: it's a way to give you the pressure you need without the unsightly well house. It also helps protect from extreme weather conditions. Buried pressure tanks give you that boost you need without the bulk of above ground systems.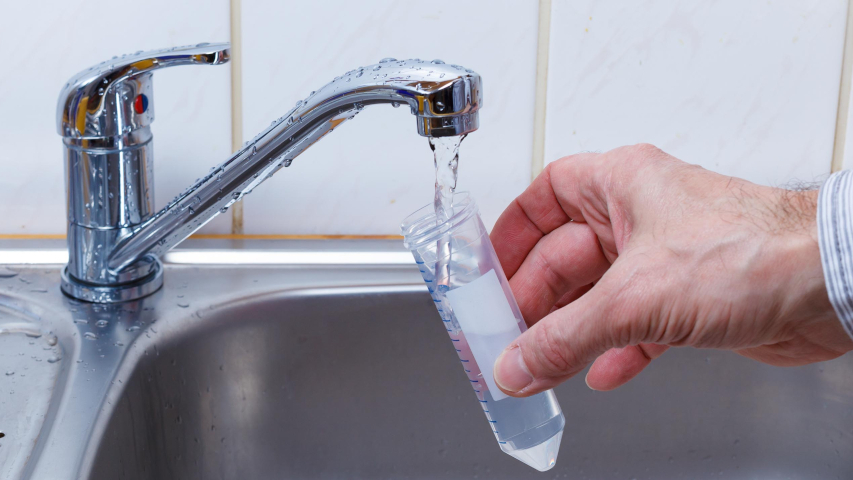 Water Well Testing
Want to know the content of your water?
Have questions about water quality? We perform well integrity checks, GPM and water quality tests. . . Property sales well verification that test for bacteria, chloriform and iron detection among others. We pull samples and have it tested by state certified testing labs so you know what is in your water.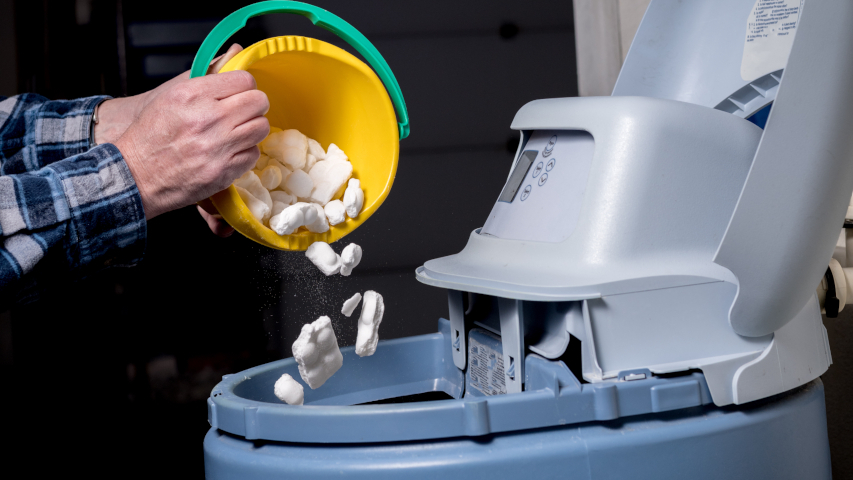 Residential Water Treatments
Reverse Osmosis, Iron Breakers...Got hard water?
We can help diagnose and fix your issues. We offer a full line of water softeners and all relevant service and we can perform hardness tests on your water.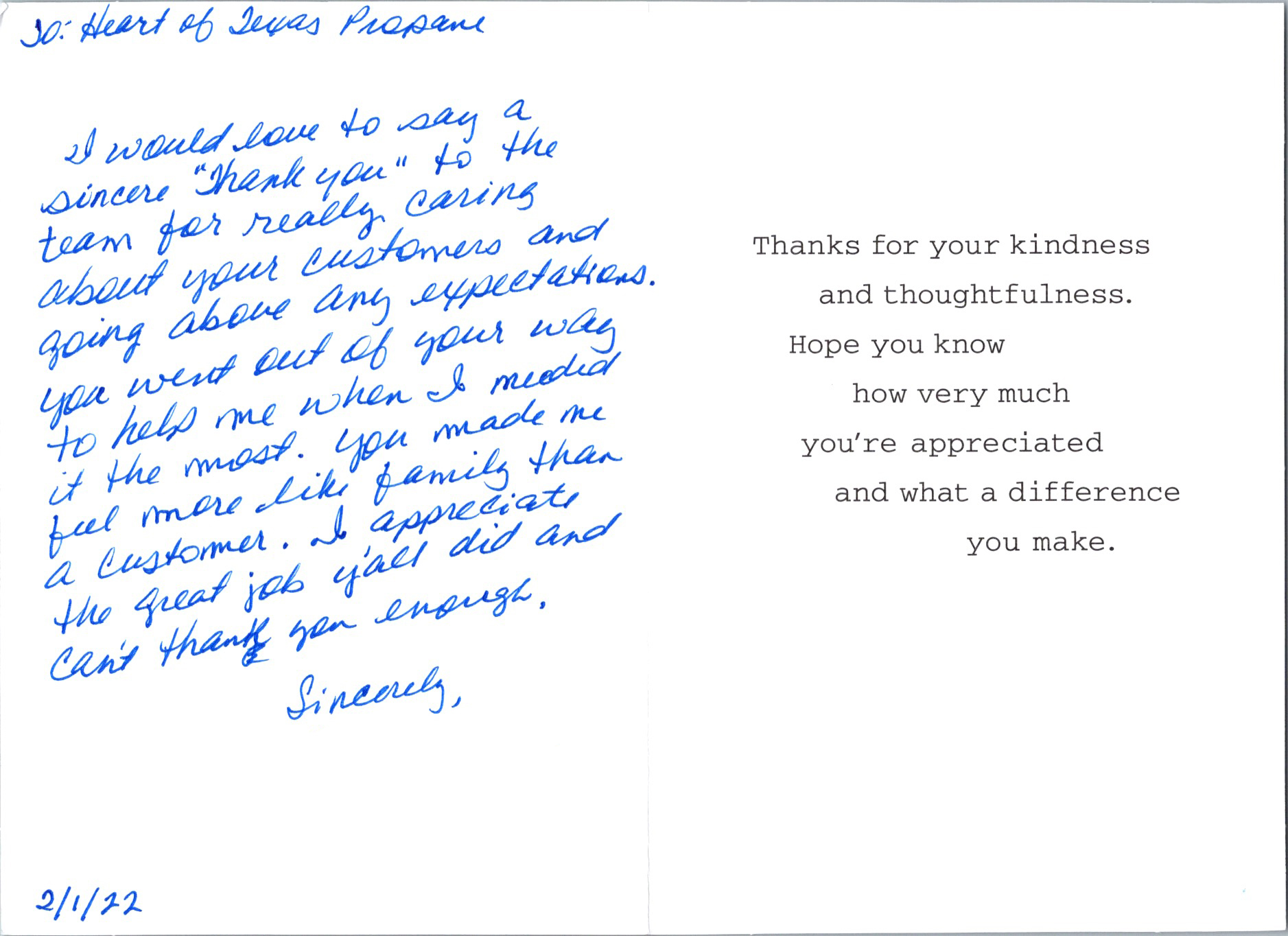 More like family than a customer
""I would love to say a sincere 'thank you' to the team for really caring about your customers and going above any expectations. You went out of your way to help me when I needed it most. You made me feel more like family than a customer. I appreciate the great job y'all did and can't thank you enough.""
Heart of Texas Propane Customer

Locations Offering Water Services
Products and services may vary across our locations. Contact your local store below for details.