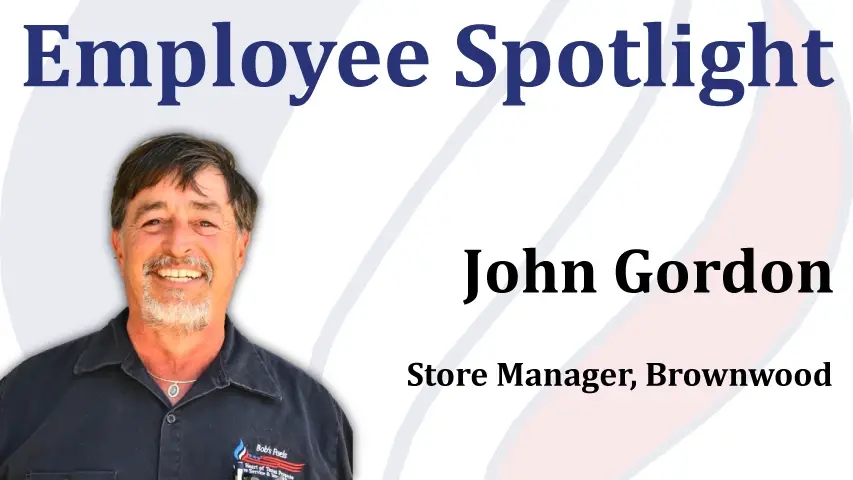 Employee Spot on John Gordon
John is a veteran in the propane industry with over 14 years of experience, including serving on the Texas Propane Gas Associates's board, where he served as vice-president, and having his Category E certification. He is currently the manager of the Heart of Texas Propane - Brownwwod, but you'll aslo find him out making regular propane deliveries!
John is a graduate from Tarleton State University and has three children: two daughters Beale-Madison and Vance-Cady, both of whom are Texas A&M Aggies; and one son, John Stewart, who recently graduated from Early High School.
In his spare time John enjoys playing the part of umpire at 8u - college softball games and watching the deer from his front porch.
We appreciate you, John!