Propane Tank Installation
For Your Home or Business
The Right-Sized Propane Tank Is Crucial
We can help you navigate any decisions you need to make about your propane tank. We'll provide guidance on appropriately sizing the tank to install at your home or business.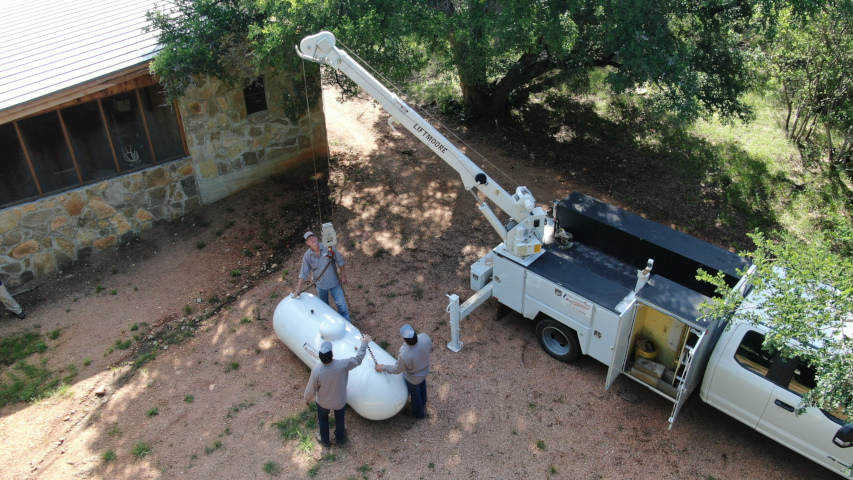 Heart of Texas Propane can install your leased or bought tank.
To Own or Lease Your Propane Tank?
Which is right for you?
Leasing a tank means you're not responsible for maintaining the tank, and if it ever needs to be repaired or replaced, we'll take care of it. Owning your tank means you'll need to maintain it, in addition to buying and having it installed. Heart of Texas Propane offers both options, and we can help you decide which is right for you.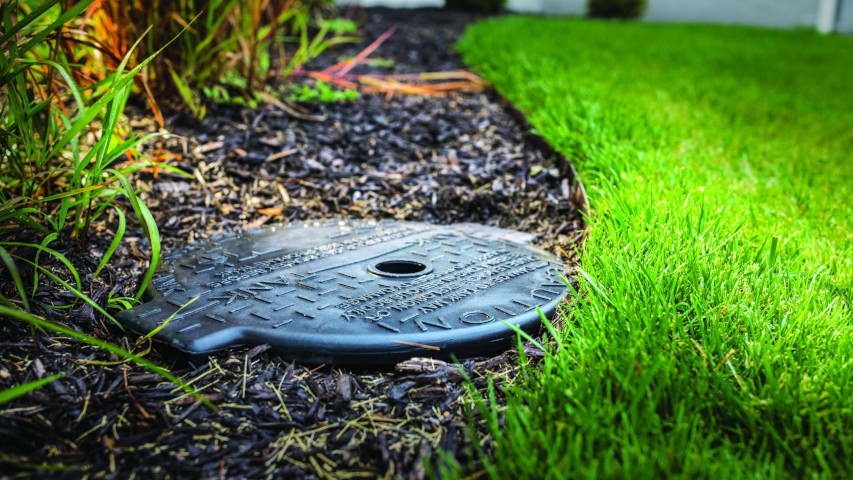 We'll refill your underground tank via a small access point visible on your property.
Underground & Above Ground Tanks
Which is right for your home or business?
You may have the option of installing an underground propane tank to maintain the aesthetics of your landscaping. If you're building a new home or business, talk to us about an underground tank early, if that's your preference. Keep in mind that building and safety codes and ease of access may dictate the final decision how your tank is installed.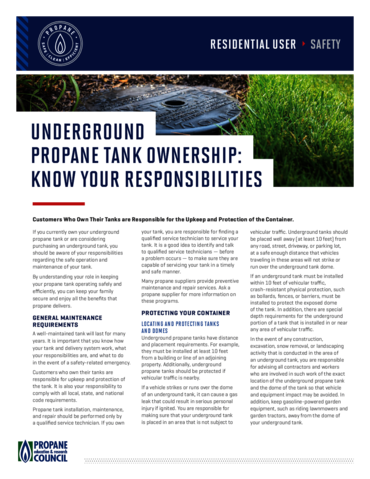 Underground Propane Tank Ownership
This brochure that helps explain many of the legal and safety obligations associated with underground tank ownership.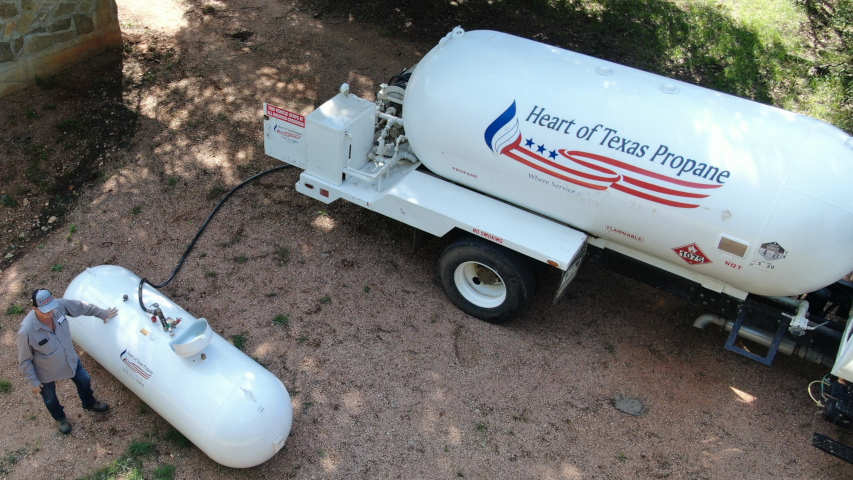 Ask About our "Keep Full" refill option.
Be Sure To Ask About Our "Keep Full" Option
Rest easy knowing you'll always have plenty of propane.
When ordering your propane tank, be sure to ask us about getting a great rate with our "Keep Full" option.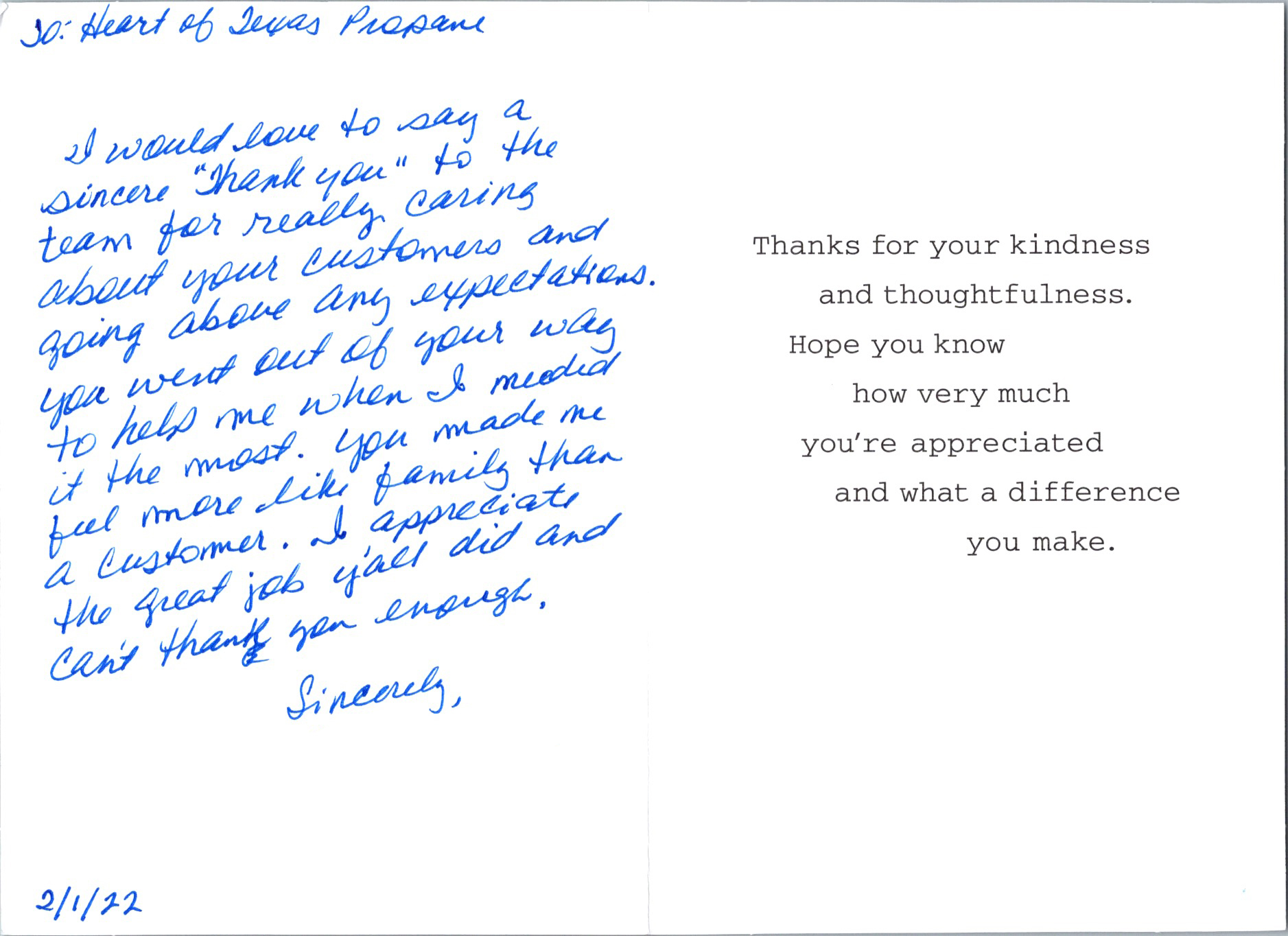 More like family than a customer
""I would love to say a sincere 'thank you' to the team for really caring about your customers and going above any expectations. You went out of your way to help me when I needed it most. You made me feel more like family than a customer. I appreciate the great job y'all did and can't thank you enough.""
Heart of Texas Propane Customer

Locations Offering Tank Installation
Products and services may vary across our locations. Contact your local store below for details.