Commercial Propane Delivery
Agriculture, Ranches, Buildings, & Fleet Vehicles
Reduce Overhead & Decrease Downtime
Business owners know keeping operating costs down is a key to success. With Heart of Texas Propane, we'll deliver clean and efficient propane to your business that drives your heating, fuels your fleet vehicles, powers your backup generators and more. Just some of the industries we serve are: resorts, restaurants, power utilities, communication companies, manufacturing plants, rest homes.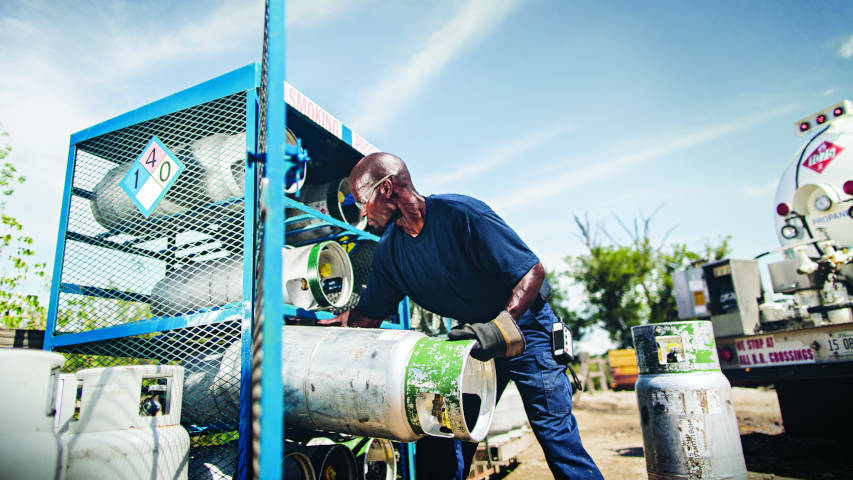 Use cylinder tanks to power your mowers, light duty vehicles and forklifts.
Propane for Vehicles
Use propane to power your fleet trucks, mowers, light duty vehicles, forklifts and more.
Whether it's on-site or bottle fill, Heart of Texas Propane knows keeping propane in stock is critical to your operations. Use propane for fleet trucks & school buses, forklifts or lawn mowers. Contact us today, and we'll help guide you to the best propane solution for your fleet.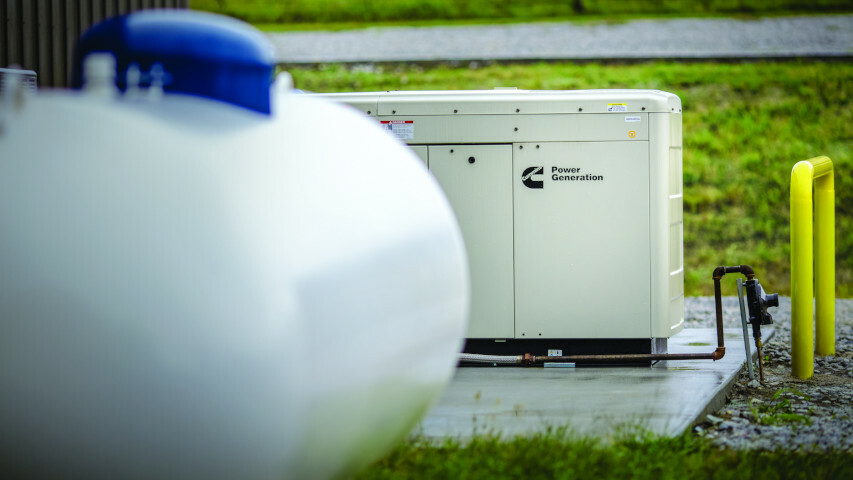 Backup generators are usually fully automated systems that kick in quickly when the electric grid goes down.
Propane for Backup Generators
Propane-powered generators can supply power when electricity is out.
Propane-powered generators are a powerful, reliable way to protect buildings and businesses from the damage a power outage can cause. Portable propane generators are powerful enough to meet the demands of the job site. Unlike gasoline, propane does not degrade over time.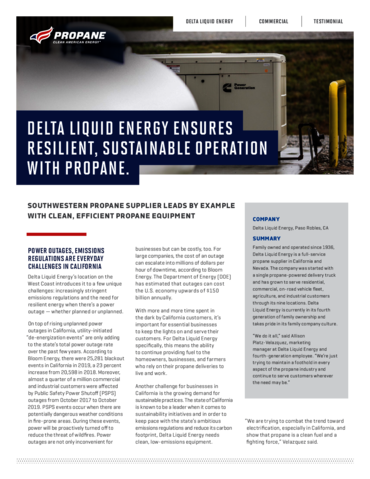 Case Study: Delta Liquid Energy
A testimonial that showcases how Delta Liquid Energy ensures a resilient, sustainable operation for its office and fleet with propane-powered equipment.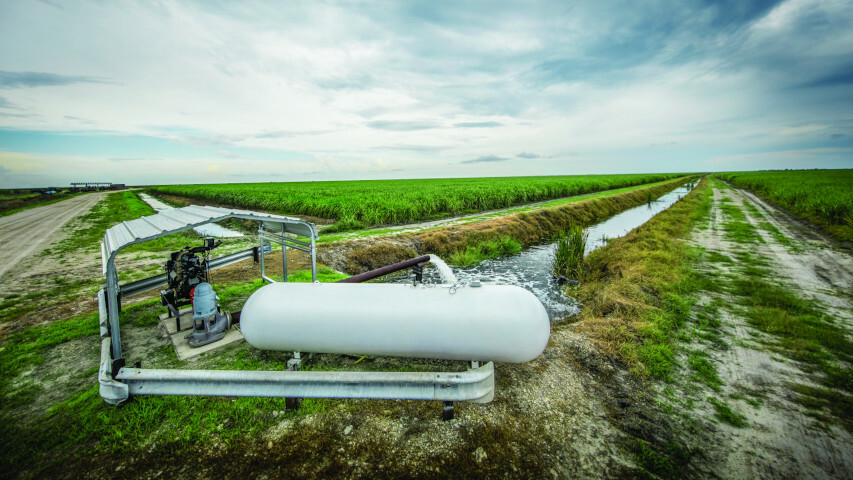 Keep your operations grid independent with Heart of Texas Propane.
Propane For Agriculture
Power your irrigation engines, grain dryers, building heat and water heating.
Farmers report savings up to 50% compared to diesel engines doing the same job. In addition, propane-powered engines can cost 20% to 40% less than diesel engines. Gain grid independence with Heart of Texas Propane today.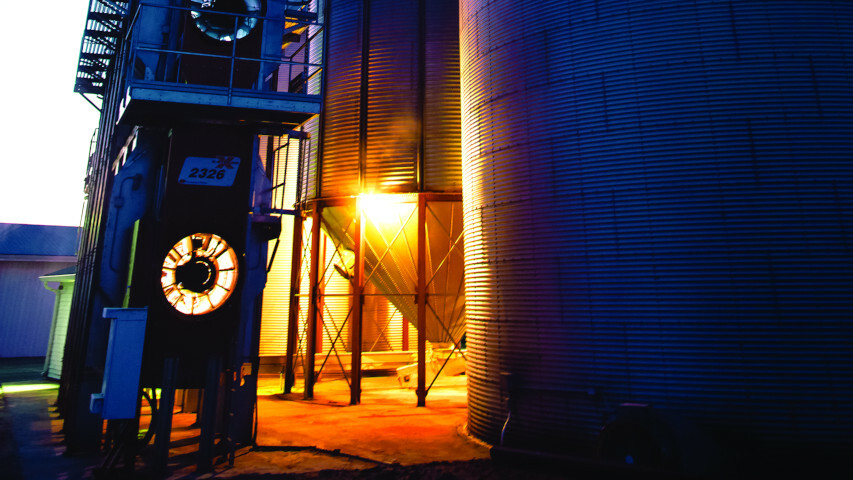 Propane crop dryers can be up to 50% more energy efficient than older ones.
Proven Reliability & Lower Costs
Propane is efficient and doesn't rely on the electric grid.
Here are the facts about propane for your business....

Propane fueled irrigation engines can reduce per hour by 45% compared to diesel-fueled engines.
Propane isn't affected by interruptions in the electric grid.
About 40% of American farms trust propane as their energy source for operations.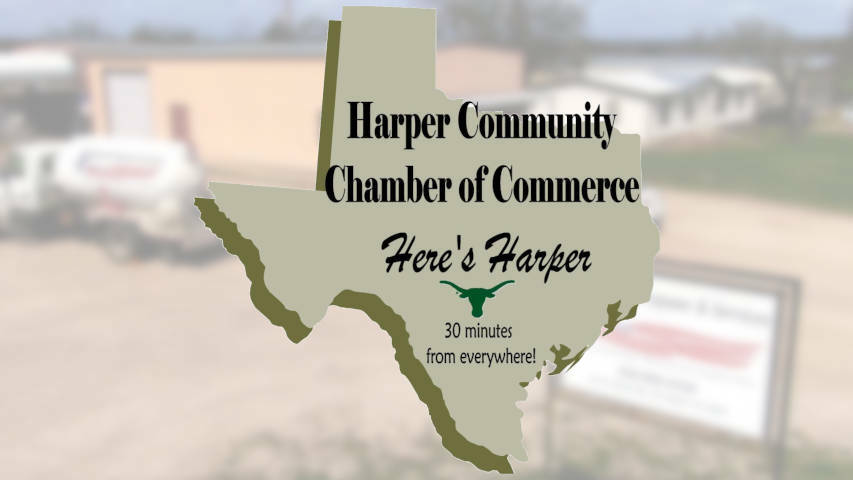 Help during once in a lifetime storm...
"Our sincere thanks and appreciation for delivering propane and providing aid to the Harper area after the "once in a lifetime" February storm. Our area was some of the worst hit. Many residents were without power and water for several weeks. Your support provided so much help and hope to all. It was wonderful to see and hear of so much help provided. Neighbors helping neighbors! May all of us remember to carry forward the good will."
Tami Pugh, Harper Chamber Secretary

Locations Offering Commercial Delivery
Products and services may vary across our locations. Contact your local store below for details.