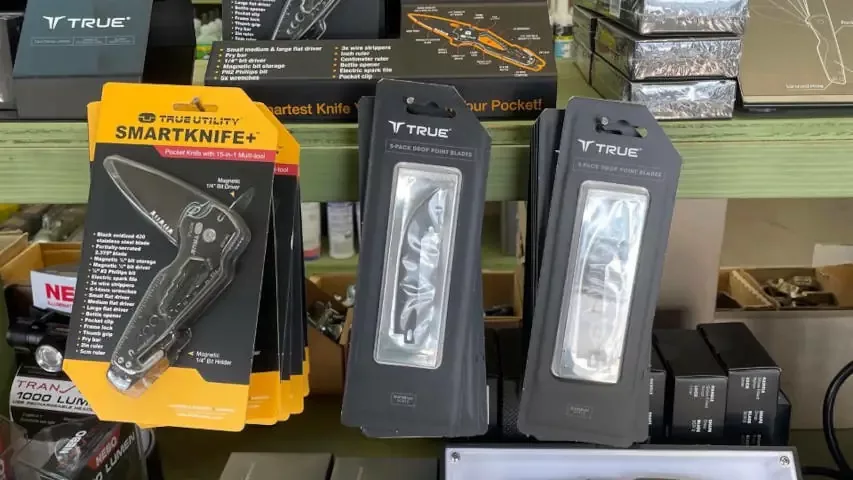 Made of black oxidized 420 stainless steel and comes with multiple tools to attach.
True Utility SmartKnife+
The True Utility SmartKnife+ is a multi-tool wrapped around a super sharp 2.375" black oxidized pocket knife.
The multi-tool handle features a small, medium and large flat driver, magnetic ¼" bit driver and holder, file, wire strippers, rulers, wrenches, pry bar, pocket clip and bottle opener, making this the smartest knife you can put in your pocket.